Best Time of Year to BUY CARS
FEATURED LOCAL OFFERS.

.Start the New Year Right –
Treat Yourself to a Destination Lunch/Dinner,
Clean Home, A New, Shaplier Body ,  Front and Garage Doors You'll be Proud Of  
click below images to enlarge and print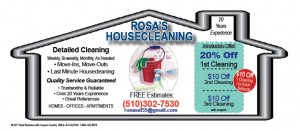 Time to Clean  – Off season  Specials!
  Rosa offers detailed cleaning at low rates plus  20% Off 1st Cleaning and  $15 credit for each referral 
FREE Spotter bottle with full house cleaning
\
Worried about those extra pounds during the Holidays? Worry no more! Chris will help you maintain while you still can party !
Get 40% Off now and stay trim and impress those holiday guests!
 What about that ugly front door and garage doors? Caldeira Refinishing to the resscue!