Pictured is NOT the  Caldecott Tunnel but an early  , single bore 'Broadway Tunnel ' following a 'cave-in' in 1934. You may have never known it existed. It gave way in 1937 to the   'new' Caldecott.  Advance 75 years   and The Caldecott still stands and expands with a new fourth bore, scheduled to open this month to ease one of the nation's heaviest traffic patterns. SEE MORE TIMELINE
Pictured below – Final line striping on new Caldecott bore
See full  TIMELINE from   Before to the Fourth Bore –   in pictures  
NEWs  FREEBIES:
 DRAWING for Microsoft Surface Tablet, FREE Cat food, Snow Globe
 Coupon Country
Coupon Country
The Largest Directory of Free Sweepstakes and Contests

WIN A FREE SURFACE RT TABLET!
FREE CAN of Friskies or Fancy Feast Cat Food –  with coupon
No Purchase Necessary!
FREE CAN of Friskies or Fancy Feast Cat Food –
Quality Cat Litter now $5.00 off at Petco with this coupon!
Quality Cat Litter now $5.00 off at Petco with this coupon!
Disney Snow Globe FREE at JC Penney Black Friday
COMING SOON!  The Ever-popular Disney Snow Globe, which will be given away FREE on Black Friday, November 29 at JC Penney stores!
PICTURE OF THE WEEK:

That's Zack,our 28 pound cat looking more like 'Cat-O-Lantern' This was NOT photoshopped !
We're not getting older, we're getting better – so the saying goes… And it's true. We CAN age gracefully…   We've noted a couple more significant issues during the aging process…   EYES We all know that eyes change as we get older. Vision changes (near vision goes away for most -we're among the lucky […]
NEW FREEBIES – Cat Food, Disney Snow Globe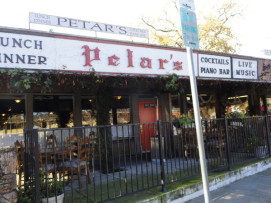 Petars  closes in Lafayette after 54 years
.. The last old time restaurant in Lafayette  closed it's doors Jan. 5,  . It will be missed along with venerable old landmarks like Cape Cod House and others that have shuttered their doors over the years… However… there are still memorable haunts of note  in the  Bay Area  like Casa Orinda, Brass Door in San Ramon, the Alley in Oakland, etc.. for which http:BayAreaBackroads.blogspot.com  has been reporting on of late
as well as and http://www.Oldiescountry.com/ has reported on and will do more features on soon…
OLD NEWS -Memories of Better Times for SF Giants 
PED PLAYERS FUEL GIANTS' STRONG COMEBACK IN PLAYOFFS ONCE AGAIN
Ever notice that two-thirds of the  San Franciso Giants'  starting lineup is comprised of Latin players: Scutaro, Pagan, Sandoval, Blanco,Arias (when he plays) and Sanchez (when Posey plays first base) and Cabrera (before hewas banned for using an illegal substance) . As for pitching, there'sMijares, Casilla, Mota and Romo. These players have mostly shown a surprising increase in production and numbers after joining the Giants as compared to their previous team(s). In Saturday's playoff game against Cincinatti, the only non-Latin player to get a hit was Pence in the 8-3 drubbing of Cincinatti by the Giants. Playoff tickets, New York Yankess playoff tickets, San Francisco Giants Playoff Tickets
We only bring this up because the same thing happened in the World Series year of 2010with names like Torres, Uribe, Renteria, Guillen, Ramirez, Romo and Mota, again. We find it more than coincidental that these players would suddenly sport significantly improved numbers once joining the Giants. Perhaps not so surprising when you note what  we call the 'cockroach infestation' theory,  where PED (performance enhancing drugs) players, already on the team, are attractve to these new, fellow Latin players – willing  and wanting to boost their own performances like the players to which they look up.
The stats for the new Giants speak for themselves, comparing previous years to the current season:
1) MARCO SCUTARO  – Most surprising increased numbers, this for a 37 year old player
    playing in the difficult San Francisco  hitter's park
2)  JUAQUIN ARIAS  hit 5 homers for Giants this year after never hitting one before.
3) ANGEL PAGAN power numbers up since coming to SF with Melky Cabrera
4) GREGOR BLANCO who was red hot, ala Torres in 2012 for first half of season,  hit more homers this year than in all previous seasons combined
5) SANTIAGO  CASILLA  suddenly halved his ERA after coming to Giants in 'magic' year, 2010.
6) JOSE MIMARES , teammate with Cabrera in 2011 in Kansas City and this year , saw instant success like he had at Kansas City . Funny that the Giants would go after another Latin player off Cabrera's KC team?


…and there are other possibles…   
Add to this that GM Brian Sabean- never real great at making good trades
for 'normal' players – found a new 'secret' source for trades. Ever since the Bonds era
Sabean has been able to 'get away' with bringing in known tainted players like Cabreara
and Mota. Even if such players ARE caught, Sabean and the Giants still get the benefit
of a partial season of success, probably 5-10 game winning hits in the case of Cabrera.
Guillen's short stay with the Giants in 2010 when he had three game winning hits was more
than enough to push the Giants past the Padres by one game to win the Western Division.
As for risk, there is none (yet) to Sabean and the Giants and, as PED guru, Victor Conte
says, one has to be 'dumb or dumber' to get caught, what with all the new anti-detection
techniques, most notably with testosterone, the current PED of choice among players.
That Conte has come out recently stating that 'up to 50% ' of baseball players
are using PEDs, according to many baseball players he would not name could be pretty damning.
That Conte is  San Franciso local one could  speculate that at least some of his sources came
from the local ball team, none other than the San Francisco Giants. Enough evidence yet?
Perhaps baseball really doesn't care nor do other teams (other than Kirk Gibson and
his  Arizona Diamondbacks, who have questioned the Giants' seemingly unfair advantage.
Sure, other teams could probably get away with it – and some probably do – but not to the
extent of the Giants, Kings of the PEDs for over a decade now. But most other teams
probably rather not deal with the fallout and possible reaction that the Giants have
received to some extent, thought not what it should be. How can one watch and appreicate
a team like the Giants when knowing peformance -enhanced players have affected outcomes
of a number of games in the Giants favor.  Perhaps in liberal San Francisco the Fans
Don't care. Even manager Bochy stated that a player like Mota deserves a 'second chance.'
How's about a third? ( He has been convicted twice of PEDs yet the Giants took him back
again. (The ironic thing is that a player like that would probalby need to continue on the PED
of choice to maintain his performance. Perhaps Mota, afraid of 'strike three' has gone off
the drugs since his performance since rejoining the team has been far from spectacular.
GIANTS' LATIN CONNECTION CONTINUE LONG San Francisco PED TRADITION, CHEATING WAY THRU PLAYOFFS, CINCINATTI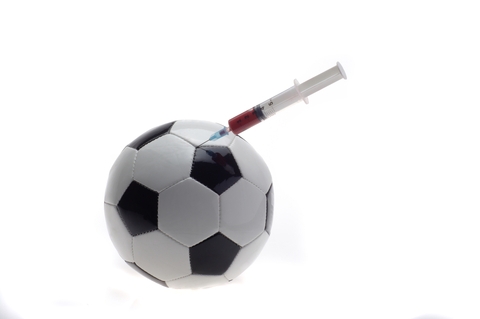 GIANTS' LATIN CONNECTION CONTINUE LONG San Francisco PED TRADITION, CHEATING WAY THRU PLAYOFFS, CINCINATTI
As we often lament, Where have You Gone Joe DiMaggio? Say it ain't so Joe. Little pipsqueak players they call Giants are rising up again at the eleventh hour when the Giants need a fix. Hey bring in Scutaro who stopped striking out, with his inflated .350 , best ever average since joining the Jints in July at age 37 . Bring in Joaquin Arias over name players Boche and Sabean because you KNOW he's on something and will hit once again . Bring in Blanco to hit homers even though he never used to. And what about Pagan and his best ever year hitting in San Franciscoc's tough ballpark. Poor Dusty, who has the team but Pagan stepped out without warning and caused lead pitcher Cuerto to go disabled. Just look at the stats. Year after year the Giants bring 'em on… the PED players since Sabean can't get a legit player the correct way… Fool the people once and fool them again. Or maybe nobody cares anymore. especially giants fans… but some of us DO! http://www.BayAreaCoupons.info

MORE SF GIANTS AND PEDs – MARCO SCUTARO NEXT?-PEFORMANCE ENHANCING SUPPLEMENTS
Find us on Google+  
Meanwhile, the SF Giants got more games out of soon to be banned Melky Cabrera, but not before he went on to become most valuable player in the AllStar game while giving the Giants 5-10 game winning hits, alone, during the first half of the season. MARCO SCUTARO (stats below), baseball player,  age 37 , has seen his average jump 70 points since coming to San Franicsco mid-season. Never before has he hit over .300 and now he's batting .350 for the Giants in over 200 at bats in a usually unfriendly hitter's ballpark, at an age when most players are retired or slowing down. Just the latest in a long string of questionable legit which bring into question baseball's true legitimacy. You've heard of Mota and Cabrera.. well, they were just the ones that ere caught.  So, the Giants lose a tainted player. No problem. for a small price they get a .50 player's production for half a season. Then they just go out and get another similarly tainted player other teams rather not touch, out of decency. But the Giants could care less. Win at any cost they say.. No problem without the Milkman. Just go out and find some other similarly tainted players other teams won't touch…  to go along with the recently reactivated and two time offender, Guillermo ' it was in the cough medicine'  Mota, Cabrera (who will be available to the Giants for the playoffs)  and several other likely suspects, like Scutaro,  on the Giants, just this year. Get my drift… When one looks back at the world series year, it's easy to reason that just the KNOWN steroid users had enough winning hits to invalidate the Giants one game margin that got them in the playoffs and sinimlarly to World Series win… Giants had more  known users and suspects than all toher major league teams combined! The Giants are the bottom feeders of baseball. They'll take the tainted players other teams respectfully turn away. It's San Francisco, much like the rest of the city, where anything goes… all the way to making a mockery of baseball today. Much like when Bonds was the cartoon figure blasting homers into the Bay and Giants fans could care less, looking the other way from steroids, today the Giants are still at it and , amazingly, getting away with it!
  'I Left My Heart In San Francisco'Turns 50Feb 14, 2012
Tony Bennett In Concert (Photo by Ethan Miller/Getty Images)
Reporting 
Susan Leigh Taylor
Filed Under
SAN FRANCISCO (KCBS) – One of San Francisco's official anthems was recorded 50 years ago this week and the person who brought the song to life is returning for a special Valentine's Day benefit concert. It was in December of 1961 when Tony Bennett first publicly sang "I Left My Heart in San Francisco" at the Venetian Room at the Fairmont Hotel. A few weeks later, he went into the studio and recorded it. The song was not expected to be a hit as it was the B side of the single. KCBS' Susan Leigh Taylor Reports:
San Francisco Anthem Celebrates 50 Year Anniversary
In the months that followed, "I Left My Heart in San Francisco" won Grammys for Record of the Year as well as Bennett winning for Best Male Vocal Performance. The song has been an anthem for the city and is played after every San Francisco Giants home victory. 50 years later, Bennett will be performing the song as part of a sold-out concert at the Venetian Room to raise money for heart research at UCSF. City leaders are trying to get the now 85-year-old singer to add a second show at City Hall that afternoon, but that has not been confirmed by Bennett's agent. (Copyright 2012 by CBS San Francisco. All Rights Reserved. Duets: An American Classic
http://webfini.co/coupondeputy
12-5-11 KGO RADIO  – They  couldn't stand to leave things alone. That is, the new owners, Cumulus,  who decided to copy the lead of KCBS,  the San Francisco station with an  all-news station that has  gone ahead of KGO in recent radio ratings.  (Did they note that part of the increase was because  KCBS recently added an FM transmitter that increased its listenership by 15%?) In any case, even if KGO has dropped in ratings, its not the first time. And, even with 4.4  share, they've come back from the last two Arbritron ratings (4.1 and 4.2)) and remain among the top five stations (KCBS dropped from 6.3 to 6.1).   Even number five is better than  middle of  the pack, which is where they're going be soon.  It's taken years of loyalty to build the station, just as KCBS has  built itself as an all-new station. It's possible  that KGO could do the same but it could take years. Meanwhile, much of KGO's audience will go to KQED, the FM news-talk leader (6.6) or KSFO conservative talk (2.8).
Shouting At Windmills
It's funny how radio consultants are paid to error and that's what they've done by dumping long-time talk hosts Gene Burns, Ray Taliaferro , Gil Gross and Jon Rothman. Love them or hate them for their political views, they've built a following, especially Burns,  who has been with the station weeknights  7-10 pm nearly 15 years as well as having a popular dining show Saturday mornings. It's interesting that these guys were let go while the younger, less-expensive, less seasoned talented weekend talk hosts retain their jobs.  Only mega-star, morning man Ron Owens gets by unscathed in his 9-noon weekday slot.
The thing that has made KGO special is that they haven't changed things much in 30 years, until now. People build a loyalty, like family and now that's gone. KGO will become just another station that will continue changing formats to try to hit on  something that will stick.   It's the old adage, 'don't fix it if it ain't broke.' Just because KGO had dropped a bit in the ratings was no need to panic. It's like some of the sports teams, like the Oakland A's with their  Billy 'Mr. Money Ball' Beane, who hasn't brough the A's a pennant   in 10 years  since he's been with them, despite some good trades – and a lot of bad ones);  it's a shame when a somewhat talented guy like Beane is capable of making good trades but doesn't get the most out of the new players, loses their confidence and keeps getting rid of talent just for the sake of change.  So what if  payrolls are high, keep the good ones and let them  mature , all the whilte they're building a 'fan' following.'
Meanwhile,  people say  that Oakland can't draw fans. Well they did in the late '80s   and with some stability and an owner who doesn't keep talking about moving, the A's would be good draw, new stadium or now.  Not to digress,  it's the same in radio, you  build  on a concept, ie talk radio, and build a following of listeners who become loyal not only to certain broadcasters but the station in general.
I don't know that Ron Owens , talented as he is, can keep the dam from bursting.   Damage done. Look to perhaps a new station picking up Burns and the like and going ahead of KGO in the ratings. It would be fair play in my mind and a good lesson to the new owners of KGO.  But this is not new in broadcasting.  Radio stations have been doing this for years, especially of late. Seems like the old loyalty is gone. Just as you don't see the same checker at your local market for years, anymore, its rare for a station to maintain a format  very long.  Too bad. KGO had a good thing but the new owners blew it for them and  a lot of listeners.
NEWS- FREEBIES