Advertising – Walnut Creek Advertising, Danville Advertising, Contra Costa  Advertising, East Bay Adve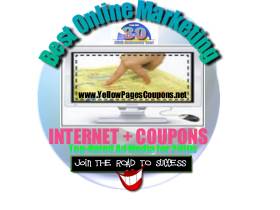 Kaufman Advertising / Best Online Marketing / Coupon Country  (925)284-7168 or Toll Free 1-888-4-A-COUPON www.CouponCountry.com
Advertising Online Bay Area- San Francisco Advertising Online – Advertising Solutions Bay Area -Â  Bay Area Business Advertising – San Francisco Advertising agencies
YOUR WEBSITEÂ  INEFFECTIVE Â WITHOUT SEO (Search Engine Optimization)
WEBSITE OPTIMIZATION and SEARCH ENGINE OPTIMIZATION (SEO):
Many businesses have great websites. They pay upwards of $5,000 or more for flashy websites, with 'flash' and video and all the bells and whistles. however , often these websites are never optimized. One can have the greatest website , but if a website is not 'optimized' there will be little or no new traffic coming to the site. Whether you build your own website or use a 'professional' website builder , It's not uncommon for the optimization process to be overlooked and this is a BIG MISTAKE. It can often be the difference between a successful business or one that goes OUT OF BUSINESS.   KAUFMAN ADVERTISING 1-888-4-A-WEBPAGE (1-888-422-6876) (925)284-7168
There are actually TWO TYPES OF OPTIMIZATION:
1) Â WEBSITE OPTIMIZATION determines whether the actual
website itself is smoothly functioning; It must have the right balance of content – words, pictures, flash and video – so that pages load quickly and smoothly. How often have you become frustrated waiting for a website to open, so much so that we often leave the website, a potential customer lost to that malfunctioning website. There are other key elements of simple optimization, such as determining the right type of website or blog for one's business, the size, target market , etc.
2)  SEARCH ENGINE OPTIMIZATION – As important as is website optimization, 'SEO,' as its known In the tech business, IS ever so critical. As much as a company puts into building its website, it should spend a lot more on SEO, as this is the key to bringing new potential customers to one's website via the search engines, thus Search Engine Optimation. The goal is for a business to be found as high up as possible on Google and other Search Engine pages when people look for particular businesses, product s or services, using key search terms, or keywords.
Walnut Creek Advertising, Danville Advertising, Contra Costa  Advertising, East Bay, Bay Area Advertising
There is so much that goes into the process of Search Engine Optimization, from determining the best , matching search terms (keywords); this alone can be a daunting task, determining whether one wants to buck potential heavy competition with general words, or go for less – competetive'nice' keywords or phrases.
KAUFMAN ADVERTISING 1-888-4-A-WEBPAGE (1-888-422-6876) (925)284-7168
Then there are other elements to SEO, including the ever –important 'backlinks,' getting large numbers of related websites and directories to 'link back' to one's site. Social marketing has become very big in SEO, vying with email as a way of directly reaching out as an aggressive form of marketing, rather than a passive one.
Of course, basic SEO musn't be overlooked, the use of Search-engine friendly 'meta-tags' including the ever-important headline, description, and, again, keywords. The latter dovetails with simple website optimization , the number and length of keywords and phrases, the requisite photos and videos for which Google 'bots' and other 'spiders' crawl .
SEO is an ongoing and time-consuming activity, can be costly but necessary. For example, backlinking must be a slow and steady process, as search engines don't want to see a sudden influx of links and then nothing. Automated SEO IS being done now, but there is some question how effective it is; Google and other sophisticated 'spiders' look for organic, natural, manual backlinking. If one gets by with automated SEO it could be only a matter of time before the SEARCH ENGINES figure out the new ways people will try to beat the competition and save time with 'cutting edge ' SEO, or so one may believe until they get 'shut down' by the search engines, which can happen.
Then there is 'pay per click' marketing, most popularized by Google 'Adwords. This can get expensive and a good way to lose a chunk of money unless one really knows what they're doing.
Coupon Country has been a leading cost-effective 'marriage mail' marketing firm and has spent the past couple years learning 'the ropes' of SEO as print advertising transitions to internet; Internet marketing is now the No. 1, most popular advertising medium for both businesses and consumers, followed by direct mail, and Coupon Country features both media in a '2-in-1 Top-rated Marketing' package , as it bills itself. While most SEO firms charge upwards of $500-$2,000 per month to optimize a website, Coupon
Call for More Details:
KAUFMAN ADVERTISING 1-888-4-A-WEBPAGE (1-888-422-6876) (925)284-7168
Country offers a unique program , where it will either link your existing website to an optimized 'landing page' on one of its master sites, or build a cost-effective, optimized 'mini'website for you, for a fraction of the cost others charge. Remember, it's the SEO that is most important.
Call for More Details:
BEST ONLINE MARKETING and Coupon Country would rather save one money on the website and do a bang-up SEO job than vice versa. For as little as $50 a month, Coupon Country generally achieves 1st Page Google Ranking for most of its clients for popular search terms, via its key, master discount-oriented websites. Now that expensive print advertising-including competitive Phone Directory Advertising and newspaper adveretsing- have dropped off significantly in effectiveness and popularity , Businesses can actually reduce their advertising budgets now and get better results with effective SEO-website marketing Best Online Marketing.us and COUPON COUNTRY offer a FREE DEMO to show you how it can bring your website to the fore, usually within a couple weeks. Visit these sites and/or Call 1-888-4-A-WEBPAGE (1-888-429-9327) for more info . But, whatever you do, be sure to include SEO in your marketing plans.
bay area seo,san francisco seo,bay area search engine optimization,san francisco search engine optimization,san francisco google,search engine optimization san francisco,cheap search engine optimization,effective search engine optimization,guaranteed search engine optimizationbest search engine optimization,search engine optimization packages,search engine optimization specialist,search engine optimization strategy,learn search engine optimization,search engine optimization results,search engine optimization tutorial,search engine optimization strategies,search engine optimization program,reputable search engine optimization,free search engine optimization,economical search engine optimization,top 10 search engine optimization,search engine optimization, seo services,seo consultant san francisco,google san francisco,affordable search engine optimization services,search engine optimization for dummies
Find best, low cost advertising and marketing for Oakland, Berkeley, Walnut Creek, Concord,Danville, Lafayette, Alamo, Blackhawk, Orinda, Castro Valley, Alameda., San Francisco, Hayward, Richmond, El sobranrte, San pablo, Pinole, Hercules, Pleasant Hill, Martinez, Pleasanton, San ramon, Danville, Dublin, San leandro, Alameda,El cerrito, Albany, Oakland, Fremont ,San Jose, Santa Cruz, Watsonville, Marin, San Mateo, East Bay, Eastbay, Bay Area, CA
94611,94610,94602,94619,94618,94704,94705,94706,94707,94708,94709,
948054806,94564,94702,94703,94710,94612,94608,94501,94502,94577,94578,
94595,94563,94553,94523,94507,94520
for more Bay Area Advertising
Walnut Creek Advertising, Danville Advertising, Contra Costa  Advertising, East Bay, Bay Area Advertising